For complete redundancy, Timebeat Enterprise offers the ability to configure secondary time sources.
Primary Sources are what you are used to. These would be your main sources of UTC. Secondary sources can be configured exactly the same as the primary sources in the configuration file.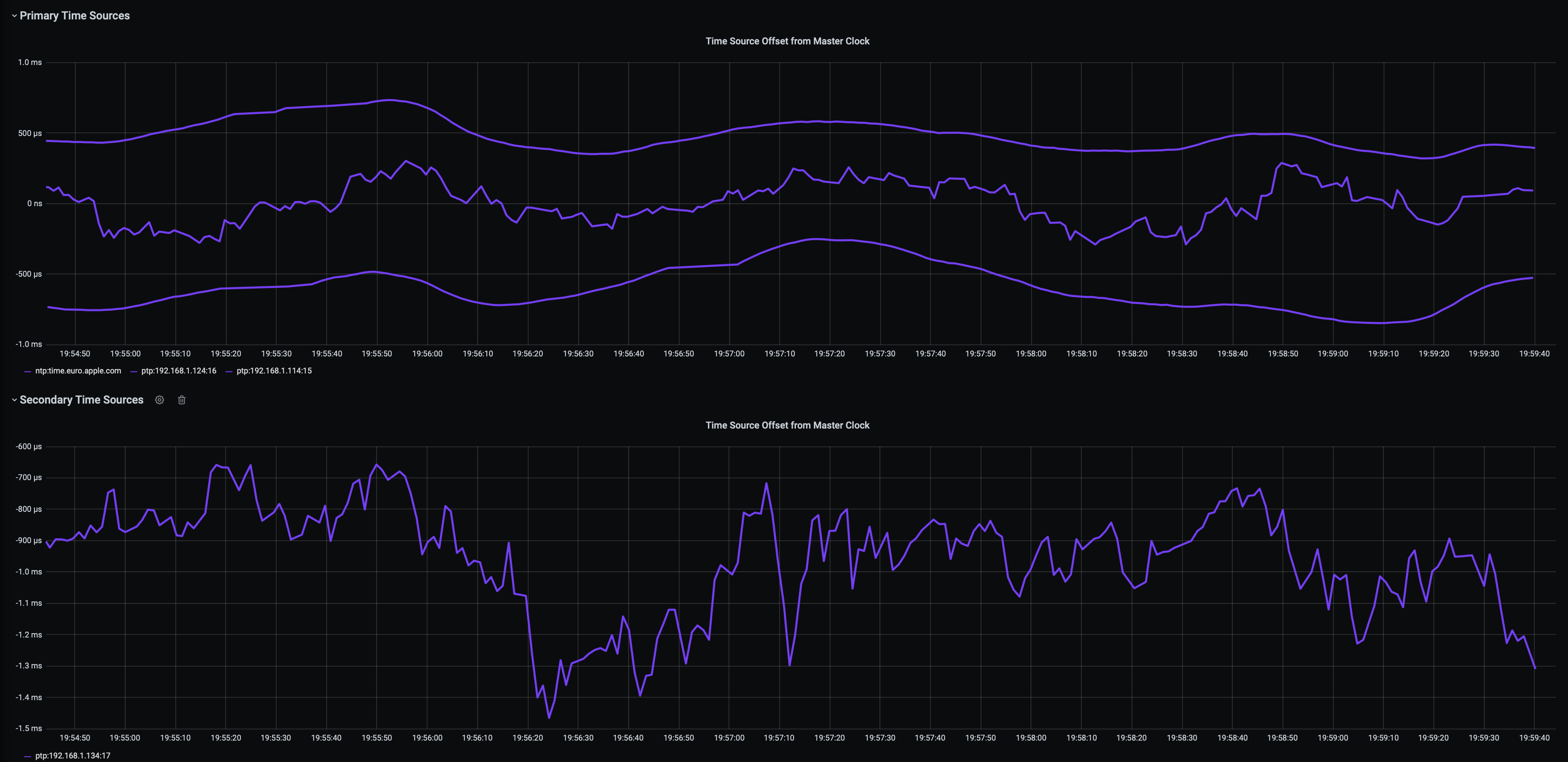 Secondary sources can use PTP, NTP, PPS or NMEA input just like primary sources and will also track/log offsets against your clocks. This means you can set alerts or monitor secondary sources which are not being used as actively as your primary sources.
This allows you to understand what they are up to any time of day with ease, so that you can ensure that in a failover event your sources are still in sync and ready to use.
Timebeat tracks and logs this data for one simple reason, even though it is not the aim for secondary sources to be active, when they do become active you need to be able to trust that they will be operational.
It is important to note that Secondary sources are not the same as sources configured to be monitor_only. monitor_only sources can be configured as Primary or Secondary but in all cases they will never become an active source of UTC that Timebeat will synchronise against.