Time Sources are the fundamental dependancy of the Timebeat application and what we do with those sources may be a little different to what you are used to.
This is because Timebeat not only can be configured to use the more traditional BMCA steering method but also our highly recommended MSSA (Multi Source Synchronisation Algorithm) method.
We always recommend having multiple primary sources configured at any given time and using the MSSA method.
The reason why we recommend this is not only for added stability but so that you can evidence the source variance, the traceability of that source back to UTC.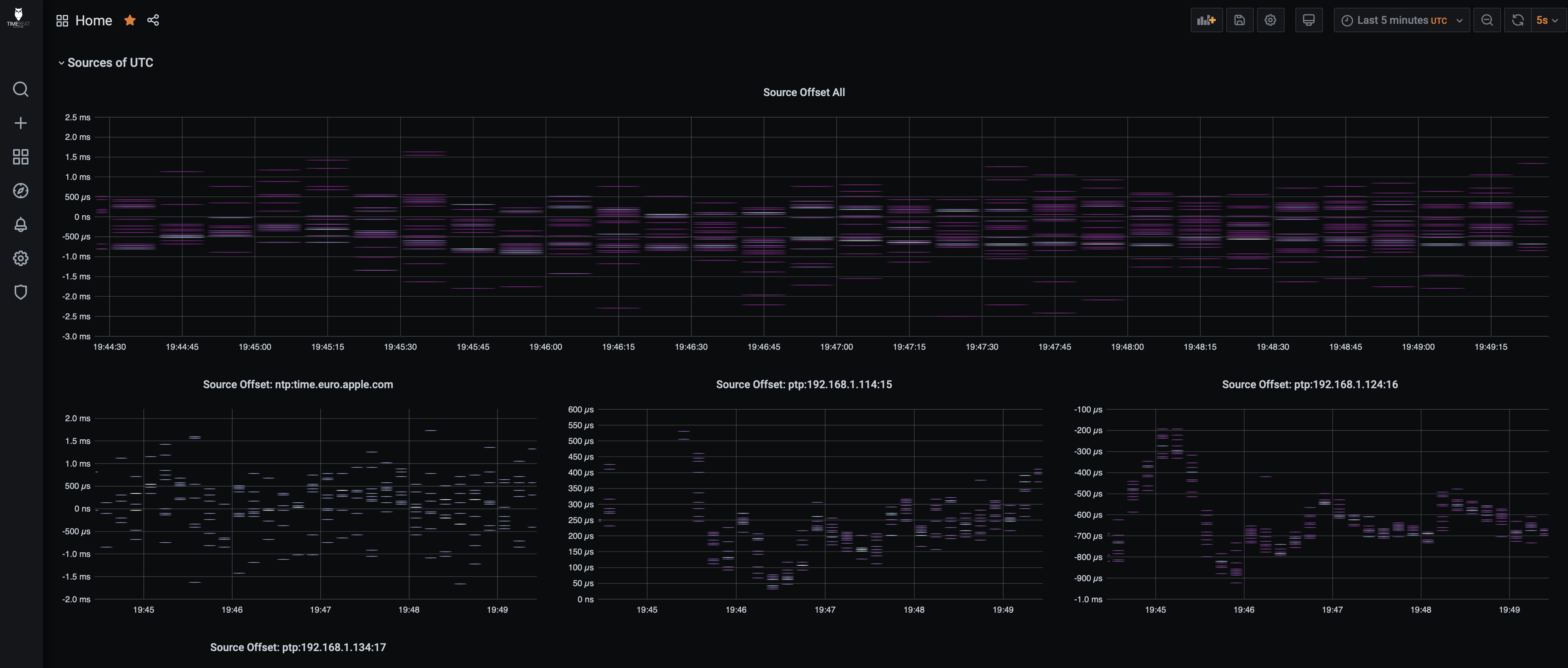 Timebeat is dynamic so it will utilise the median time source. What this means in practice is that if you have 3 time sources it will synchronise to the source that is in the middle, an example: time source 1 is reading +4 microseconds source 2 is reading -1 microseconds and source 3 is reading +2 microsecond Timebeat would synchronise with source 3.
This may appear to be counter productive as source 2 comes across as the most accurate to UTC reading -1 microseconds however it is our view that this is the source which disagrees the most against all other sources therefore making it a "bad" source.
This system protects integrity, stability and accuracy to UTC.

Timebeat is flexible and can obtain UTC from a multitude of inputs which are: PTP, NTP, PPS and NMEA. If there is a source of UTC not present which you require let us know and we will see if we can make that happen for you.